Our journey's beginning can be found in the winter of 2016. At the time, our team had been working within the dental community as practicing dentists, hygienists, and implant consultants. From time to time, we would all meet up to discuss the intricacies of the dental space over freshly brewed coffee and scones. Although varying beliefs on the future of dentistry came into discussion, the same, recurring question seemed to arise during our meetings: Why was dentistry so far behind in the digital space?
None of us seemed to have a concrete answer for that question at the time. There are software solutions, like Redfin, that allow you to virtually tour a house you're interested in seeing, but in order to see a dentist, you need to sift through directories, dial a number, and wait on hold just to get your simple cleaning scribbled on their outdated paper calendar? Although we didn't know it at the time, this exact question would lead us to forming the company we are today.
As time passed, we thought long and hard over this question and we came up with a revelation that was right in front of us the entire time. The dental industry wasn't fully immersed in the digital space yet because there were so few companies out there offering dental-specific marketing solutions…And the services that were for sale were ridiculously overpriced! Need a basic website and content for the site? $10,000. Would you like an appointment portal integrated into your website for patients to use? Another $5,000. It was the definition of "Pay-to-Play" and we decided enough was enough.
Fast forward to where we are today in 2019. We have worked with many unique dental offices in providing them affordable, impactful digital services. With over 50% of internet searches now coming by means of mobile devices, our team makes sure your brand is displaying in those search results properly. The best part is: By maintaining a small, close-knit team, we can ensure that we don't turn into a heartless corporation. This also means that our prices can remain affordable, so your practice can receive professional grade work, at a fraction of the typical cost.
Tyler is the founder and operator of The Dental Outlet and performs most duties involved with day-to-day customer interactions. With a degree in Business Intelligence from James Madison University, he knew that his passion was to help small to mid-size dental practices who struggle to scale to that next level. With the emergence of the internet and it's impact on businesses success, he strategically formed a team of professionals to solve digital marketing issues practices face today. Since his start, his passion for dentistry remains unparalleled and is fortunate enough to now work with offices nationwide and provide them value they never thought possible. In his free time, he is a regular at the movie theatre, enjoys playing basketball, and can never do enough networking.
Nick is a graduate from James Madison University where he double majored in Computer Science and Statistics. Using his Computer Science degree, he began doing website development for a small technology start-up company that had him focused on creating web-based decision making applications. He then reconnected with Tyler and shared the same passion for helping small businesses, such as dental offices, with growth, and agreed to come onboard to provide all website development for The Dental Outlet. Nick is currently preparing to begin a post-graduate degree in Biostatistics, with hopes of working in the pharmaceutical industry in the future. In his free time, Nick is an active philanthropist and loves community service, oftentimes being found coaching his high school baseball team and playing basketball.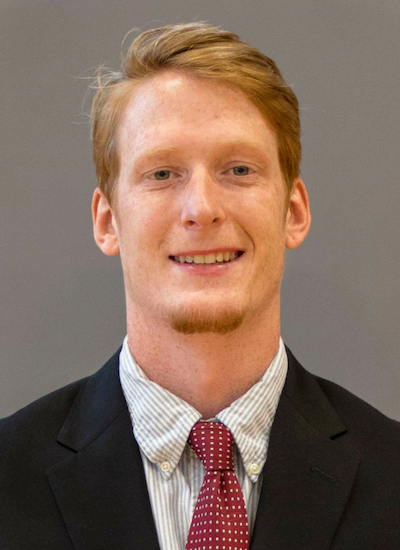 Erik is our newest addition to the team! He is finishing his final year of his Bachelor's degree in Marketing. He is in charge of seeking out offices that may benefit from our services. With a degree in marketing, he has quickly learned that a strong online presence is the key to cornering a marketing. Erik has a very comforting personality, is great to have conversation with, and is excellent at explaining the benefits our services provide. In his free time he enjoys playing darts and watching basketball, baseball and soccer.
"I have been working with [The Dental Outlet] very closely over the past few months and [their] expertise and services have not only taken our business on a steady climb, but [they're] an absolute pleasure to work with - always responsible, diligent and on top of all of our needs in a very personalized way!"
"Tyler is my go-to person for any question and collaboration regarding digital marketing. What I really admire about Tyler is his knowledge, work ethic and honesty. If you are looking for a company to build and manage your online presence with efficient communication and transparency, The Dental Outlet is the perfect fit for you!"